Thought I forgot, didn't you. You thought to yourself "Oh, looks like Dylan forgot to put out this month's mix. TDMS must be done." Well, you were dead wrong! The Dylan Samson Mix series returns, stronger than ever before, with Volume 57, or "Youth is Fleeting." I mean it, this is actually one of my favorite mixes I've released thus far. Volume 57 features music from Portishead, Vince Staples, and Miguel, and can be found in Bed-Stuy's Herbert Von King Park.
Happy Listening,
Dylan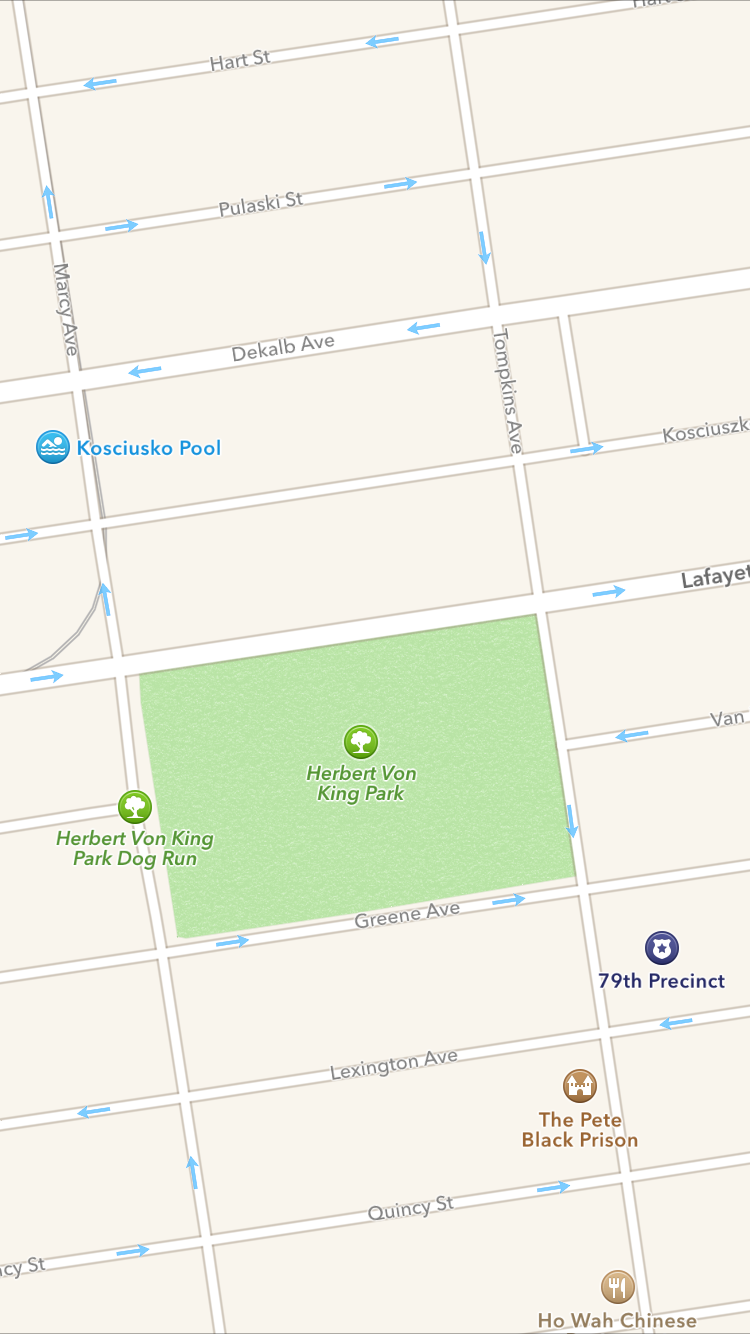 1. TV on the Radio : Halfway Home
A kick to the head. A starter pistol next to your ear. This song roars out of every gate imaginable, to massive to be confined to just one, and to intense and immediate to be relegated to anything but opener status. Everything that works about TV on the Radio is on display in "Halfway Home." Their musicianship is nearly peerless, their production completely so. The deluge of guitars, the percussive, background vocals. Few bands click as well as TV on the Radio does, fewer still seem to always put their best foot forward like this. They always seem to showcase each member's remarkable talent, without ever making you feel like they're showing off.
2. David Bowie : Modern Love
Few songs are as instantly recognizable as the opening bars of "Modern Love." The scraping, percussive guitar part immediately makes you want to move (fitting, since disco guitar legend Nile Rogers co-produced the song with Bowie). Bowie's first few lines sound relatively un-remarkable in the context of early 80s pop music. But as the song moves into the fantastic, call-and-response, horn filled chorus, it becomes clear that Bowie was looking more to the past — to 50's stompers of the likes of Little Richard and James Brown — than to his contemporaries when writing the opener to his seminal dance record. Though "Let's Dance" would end up setting the course for much of the decade's dance music, Bowie knows there's no point in trying to ignore the past. The best results always come from embracing it.
3. Kanye West, Jay-Z & Big Sean : Clique
What is it about this song that is appealing? It doesn't do anything particularly groundbreaking. Jay and Kanye's verses are far from their strongest, and Big Sean... Well, he's never done anything particularly interesting throughout his entire career. No, what makes this song so appealing is the clear skill in its presentation, the way it makes seemingly challenging musical ideas easily accessible. Don't look to Kanye to be an innovator. That's not, and has never been his role in the modern zeitgeist. No, where Kanye is essentially peerless is the way he absorbs innovations of other, more challenging artists. It's the way he filters those ideas through his ultra-specific lens, and presents them in a way that is not only digestible by the masses, but as an extremely enjoyable listening experience for even the most jaded music fan.
4. Portishead : All Mine
Beth Gibbons is absolutely terrifying in this song. Just listen to the way her voice oozes through the warped horns and drums, giving the seemingly innocent lyrics a sense of deep malice. Like the character she is inhabiting, she seems equally able to make you feel safe and secure on moment, and to wring your neck the next. A powerful force like no other, we'll be lucky when Gibbons and her equally tallented compatriots Geoff Barrow and Adrian Utley grace us with a fourth Portishead record. Until then, don't cross her.
5. Vince Staples feat. Daley : Birds & Bees
It's rare to find a debut album as fully realized, not to mention one as ambitious as Vince Staples' "Summertime '06." Staples has grown more in little over a year than many artists do throughout their entire careers. Listen to the way he rationalizes and explains "gangster" behavior throughout "Birds & Bees." He clearly illustrates the frustration many young men from poor backgrounds feel, but simultaniously seems a little uncomfortable with violent path that same frustration sets them on (though he know's better than to voice those reservations to his peers). He seems vulnerable without ever truly opening up, backed by DJ Dahi's warped, stop and start production that never quite lets the listener find solid footing. The album explores the contradictions between Staples' lyrics and demeanor more fully, but with "Birds & Bees" he sets the stage, illustrating those contradictions so concisely that the listener is completely compelled to go down the path with him.
6. Bear in Heaven : You Do You
I'd completely forgotten how much I like this song, not to mention the entirety of Bear in Heaven's sophomore album, "Beast Rest Forth Mouth." Those arpeggiators, the vocal production, the sparse drum sounds. It all fits so wonderfully together, pulling back and surging forward at exactly the right moments. Bear in Heaven hasn't really shown up on my musical radar as of late. Wonder what they've been up to...
7. Tame Impala : Yes I'm Changing
"Currents" really is a fantastic puzzler. A psyche rock album with very few traditional "rock" elements, and a songwriting sensibility that is closer to pop music than rock 'n' roll has been in years. Listen to the wonderfully melodic bass line here on "Yes I'm Changing." It's straight out of the James Jamerson school of bass. The way it weaves in and out of Kevin Parker's vocal melody as he sings a farewell to a lover he's grown apart with, and to the fans who bucked when he started releasing Tame Impala songs dominated by electronics. It was a major adjustment to be sure, but one Parker clearly needed to make. True artists grow and change, guided by little else than their own sensibilities. They find the tools to make their work as strong as possible, regardless of the tools they've used in the past. It becomes harder and harder to pull something like this off when you're well know, when you're fanbase is hungry for what made them love you so much. So it's refreshing to see an artist of Parker's notoriety who is brave enough to listen only to his own sensibilities. Brave enough to know that no matter where he goes, more often than not, his fans will eventually follow him on his journey.
8. Broken Social Scene : World Sick
I do hope Broken Social Scene eventually comes back from their indefinite hiatus. Few bands regularly produce such jaw-droppingly open, honest records. Few bands deal in emotions that are as difficult to talk about, let alone effectively put on record. And few bands manage to do it all so beautifully. Listen to the dueling guitar parts on "World Sick," the way they seem to rain down over Kevin Drew's vocals, yet still back him up and make his choruses soar that much higher. This is a group that — throughout all their internal ups and downs — seem to always have each other's back, ready to prop one another up as they dive down the rabbit hole into our shared humanity and emotion for new material.
9. Miguel : a beautiful exit
The moment those police sirens and radio chatter announce the beginning of "Wildheart," it becomes clear Miguel won't be resting on his laurels for his third album. Never content to simply spoon feed sexy songs to his audience, Miguel prefers to complicate the picture. Right from the get-go on "a beautiful exit" he presents the romantic notion of dying young as two poles — love and death — that have created a strange grey-area in between. That grey area is where Miguel thrives, tackling complex contradictions head on, and doing so in a way that never short discounts one point of view. It's a balancing act few musicians can pull off, let alone use to create something beautiful.
10. The Rolling Stones : Tumbling Dice
Going back through track lists for all the mixes I've made since I brought TDMS back, I realized that this is the first real "classic rock" song I've included. I couldn't wish for a better way to start. Keith's wonderfully understated guitar. Mick's shredding vocal part. Charlie's locked in groove that is simultaneously bare-bones and everything you'd ever want from a drum part. Those Muscle Shoals style harmonies on the chorus. It's a perfectly crafted rock 'n' roll song, just what you want when you'd like to howl at the moon, and a perfect example of why it is so difficult to make sure these mixes stay current.
11. St. Vincent : Digital Witness
Annie Clark is just the best. It's not just her music, not just her public persona — her seemingly effortless ability to always be the coolest person in the room. No, what makes me admire Clark the most is just how bold she is, particularly when it comes to her art. If you'd have told me that the same woman who released 2007's achingly beautiful "Marry Me," would release the distorted, electrified "Digital Witness," I probably wouldn't have believed it. But Clark's only dedication seems to be to her songs, and she seems to be willing to take her sound wherever it needs to make those songs work. To call that bold is the understatement of the decade.
12. James Blake : Air & Lack Thereof
This is ground zero. The spark that lit the powder keg. The fertile soil from which James Blake's career can be traced. The song's title is fitting — it feels like it was created in a vacuum, in a space where air is simply nonexistent. But while the grimy, post-dubstep "Air & Lack Thereof" bares little resemblance to many of the songs that Blake would become known for, you can clearly see how he evolved from there. The general vibe might be a little different, but the electric organ sounds, the warped vocals, the pitch shifts and electronic ornamentation — they all make their way to Blake's later recordings. He simply presents them in a way that is more fitting with his evolved sound. It's always fascinating to go back to the very beginnings of a talented artist's output, but it's even better when that beginning is just as strong as their later work. Different, sure, but just as effective.
13. Crystal Castles : Tell Me What to Swallow
For a band as intense and abrasive as Crystal Castles, it's always surprising to hear this sparse, seemingly tender song close out their first album. Alice Glass' vocals are almost heartbreaking, and Ethan Kath's production chops prove to be surprisingly versatile as he transitions from glitchy electronica to a simple guitar backed ballad. It's a song that sticks with you long after your first listen, fitting once you realize what Glass is actually singing about.