Back on our normal schedule with another mix. The Dylan Samson Mix Series returns this month with Volume 58, or "All the Beautiful Things I Wish I Could Show You." (Seriously guys, how great is that title?) This month's mix features new music from HEALTH, Beach House, and Saintseneca, as well as songs from Daniel Johnston, The Uncluded, and the first appearance of The Beatles since Volume 10. Those interested can find Volume 58 on Plymouth Street in DUMBO.
Happy Listening,
Dylan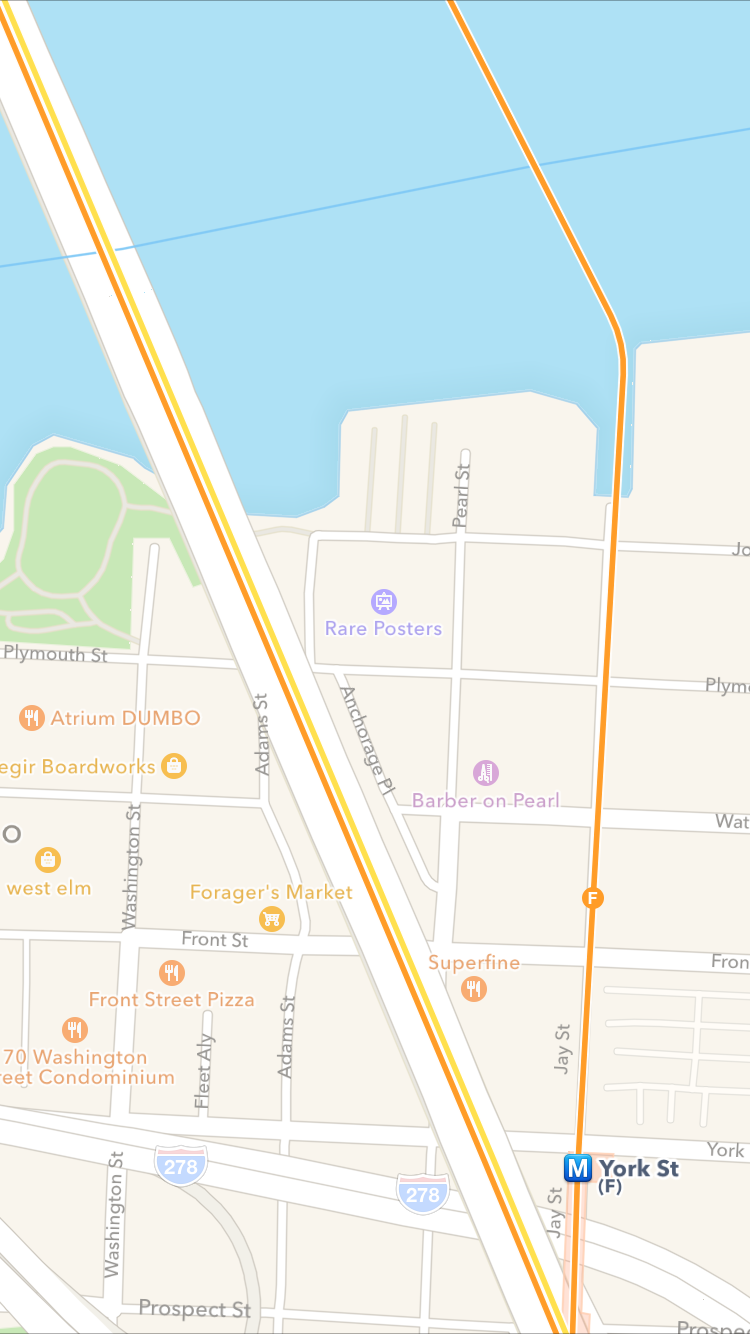 1. Flying Lotus : All In
Those of you who follow this blog know how much I love Steven Ellison's music. Well, here he is at his most beautiful. Using a ambient palate with a melody that fluidly moves between keys and bass, along with a perfect amount of harp sounds, he creates a world that just invites you to dream. Plus, the hyper-dubed footwork drums make it easy to dance while you do so.
2. Caribou : Our Love
I don't know what it is, but Dan Snaith's recordings as Caribou have never really grabbed me. I can recognize and appreciate the talent that goes into creating them, Snaith's clear love and knowledge of electronic music — as well as his increasing interest in dance music — but for some reason they've never really called out to me. As a result, I tend to come to his records late, usually only after forcing myself to sit with them for a while. I came to this one only about a month ago, after seeing Snaith and his admittedly fantastic band perform in East River park with a friend of mine. While I still think the song is a bit simplistic, the live show revealed all the beauty that simplicity brings. There's little here that doesn't need to be, with Snaith stripping away many extraneous elements in favor of something minimal and driving. He gives just enough to keep things from getting boring or monotonous, but never enough to fully satiate his audience. Instead they're left wanting just a little more, just enough to keep them listening.
3. HEALTH : NEW COKE
Ok, I recognize that this song is probably not the best example of it, but can we talk about how melodic the new HEALTH album was. "Death Magic" was a huge step for the band, showcasing how well they've taken the knowledge gained in writing the soundtrack for "Max Payne 3," and synthesized it into their more traditional output. The focus on melody installed a sense of theater in HEALTH's music, allowing them to reach stunning, emotional heights that they'd never even approached before. It's a fascinating example of how big an affect honing in on the basics can have on your work.
4. El-P feat. Mr. Muthafuckin' eXquire & Danny Brown : Oh Hail No
I could spend a while writing about this song. I could write about how well it showcases El-P's almost peerless production skills, paragraphs on the fantastic verses that he and Mr. Muthafuckin eXquire each deliver, essays on the way in which the song — and El-P's career as a whole — has benefited from the bespoke beats he creates for each track. But no, clearly the best and most important part of this entire song is Danny Brown's show-stealing final verse. It simply affords more proof that, though he can easily hold his own against rappers like Aesop Rock and GZA in terms of pure lyrical dexterity, Brown seems to care more about "getting head in the director's chair" than any other compliment we could throw at him.
5. Earl Sweatshirt : Home
It was such a thrill when Earl dropped this song, announcing his return from Samoan boarding school by blowing up the internet. After the Free Earl campaign whipped demand for new material to a fever pitch, anything he released was bound to make an impact. But the sheer quality of "Home" was almost completely unexpected. Gone was the teenager who used raps about rape and murder as exaggerated ways to express teen angst. In his place, a young man beginning his musical journey and dealing with increasingly personal subjects. With its complex internal rhyme structure and exploration of the paradoxical sides of Earl's own personality, "Home" showed us how much Earl had grown during his time away from the public eye, all without losing the immediacy that makes so much of his and the rest of Odd Future's music so interesting. Though it clocks in at under 2 minutes, "Home" sets the course for Earl's post-Samoa career, giving us sketches of the themes he'd explore across his next two albums.
6. The Uncluded : Earthquake
"Hokey Fright" is such a strange release. Not unexpectedly so — what else did you think would happen when Aesop Rock and Kimya Dawson decided to form a freak-folk/hip-hop group? Yet that strangeness is a large part of The Uncluded's appeal. It's not music to take too seriously, it's something fun two friends decided to make together simply because they felt like making something together. They were not worried about finding an audience, or whether or not their exisiting fans would like it. No, Rock and Dawson felt like doing something, so they just did it. That kind of artistic drive is worth paying attention to on its own, even if the resulting product hadn't turned out anywhere close to as well as "Hokey Fright" did.
7. The Magnetic Fields : Long-Forgotten Fairytale
While this is one of the less adventurous songs on The Magnetic Fields' jaw dropping "69 Love Songs," that doesn't mean it's at all unenjoyable. There's nothing wrong with playing to your strengths, particularly when you do so in the middle of a genre-defying, 3 CD opus connected around the theme of love. So, what we get with "Long-Forgotten Fairytale" is a pretty typical Magnetic Fields song, filled with jangley electronics and Stephin Merrit's wonderful way of turning a phrase. Anyone got a problem with that? I didn't think so.
8. Beach House : Bluebird
"Depression Cherry" was so refreshing. It would have been easy for Victoria Legrand and Alex Scally to repeat the success they had struck with "Bloom" or "Teen Dream." Instead they retreated inward, simplifying their sound without making it unrecognizable: "Depression Cherry" is still very much a Beach House album. But while it doesn't feel like they've moved their sound forward, it doesn't feel like they moved backwards either. Rather, Legrand and Scally spent this record gaining a better understanding of the sound they had spent their last four albums perfecting. I'd be surprised (though not unhappy) if this was a course they continued on, if they spent another album trying to strip things away without losing what makes Beach House, Beach House. No, we will definitely hear more albums in the vein of "Bloom." Those albums will be just be that much stronger now that the duo has such a intimate understanding of their own creation.
9. Ra Ra Riot : Boy
Though "The Orchard" as an album was not nearly as strong an album as Ra Ra Riot's "The Rhumb Line" (though it was still far superior to "Beta Love"), it did feel like the band was starting to refine their sound. Everything that made "The Rhumb Line" great was there — Wes Miles' soaring vocal, Mathieu Santos' driving bass lines, the wonderful Cello and Violin accents — they were just more measured, more restrained. The songs definitely benefited (some of the bands best work came on this album), but the ideas they were was exploring just didn't feel as fully realized. But when you have songs as enjoyable as "Boy," ones you can dance and run and jump around to all with an equally big grin on your face, you can't really complain all that much, can you?
10. Dirty Projectors : Stillness is the Move
Try explaining Dirty Projectors to someone who's never heard their music. Seriously, try it. It's a pointless task. At their core, Dave Longstreth and company make pop songs, or at least songs they occasionally have pop melodies and usually stick to traditional song form, true. But that doesn't even come close to an accurate description, to articulately describing the influences of experimental and classical music, traditional composition techniques, and incomparable vocal dexterity bring to the band's sound. Really, the only way to describe their music to someone is to play them a song. And, if you're going to do that, it's hard to argue with "Stillness is the Move" as the perfect place to start.
11. Iron & Wine : Wolves (Song of the Shepherd's Dog)
There is something about this song that feels as if doom is approaching. I wouldn't call it threatening, more haunting. But it's from that haunting environment that Sam Beam delivers one of his most effective songs as Iron and Wine. The religious imagery, impressionist lyrics, and the mix of electronic and acoustic instruments that have defined Iron & Wine's sound since "The Shepherd's Dog" came out in 2007 are all here. It isn't, in fact, all that different from many of the other songs that define that album's sound. What "Wolves" does offer though, is a near perfect combination of those elements, all working together to create that sense of dread that sticks with you long after the song is over.
12. The Beatles : Revolution 9
While I'll admit to having a special fondness for this song, "Revolution 9" gets a bad wrap. It's not, as many people like to say, the worst Beatles song. In fact, I'd say it's one of their most interesting, though, as I said before, I'm biased. You see, I came to this song long before I had much knowledge of The Beatles. Long before I helped teach a class devoted to their music, long before I even knew they had stopped touring years before recording it, I heard "Revolution 9" and immediately imagined it being played live. Imagined John, Paul, George and Ringo on some stage somewhere, triggering tape loops and being bathed in some strange, cinematic light show as the sound echoed its way around a giant theater. It's an image that sticks with me to this day, and one that makes the complex sonic landscape that is "Revolution 9" that much more enjoyable.
13. Daniel Johnston : My Yoke is Heavy
This song is so achingly sad. Its imagery is so beautiful, yet it's presented by a clearly a heartbroken narrator, and shaped by chords that, while major, still deliver a sense of defeat. It's all I can do to keep myself from weeping when listening to "My Yoke is Heavy" — perhaps because of its connection to one of my personal idols, Mark Linkous — but its sheer beauty, beauty that lurks behind its crushing sadness, makes listening to it more than worth the effort every time.
14. Saintseneca : Sleeper Hold
It's as if Zac Little hasn't realize he's already being lauded as one of the great modern folk-rock songwriters. As if he still feels he needs to prove himself to the world by writing better and better songs. "Sleeper Hold" represents such a monumental set forward for Saintseneca, not only in Little's lyrics — which simultaneously embrace a more traditional pop song-form and increasingly plays to the strengths of individual band members — but also in the band's ever more electric sound. I'll admit, as a long time fan of this band, I do long for the days when percussion was provided by stomping their feet on the ground instead of from a drum kit, but Saintseneca has by no means lost what makes them so great, so unique. That energy, those soaring vocal harmonies, that feel of a tight nit band, it's all still there. They're simply evolving, taking their sound where it needs to go in order to make their songs that much better. Nothing wrong with that. Not at all.